BEFORE / AFTER : How to correct these common roof fall hazards
Marie-Claude
Situation #1 : Roof access ladder
Roof access ladders are among the most common components on our roofs and unfortunately, they are often poorly protected. Their use instantly places the visitor in the 6'6″ (2 m) risk zone when going up or down.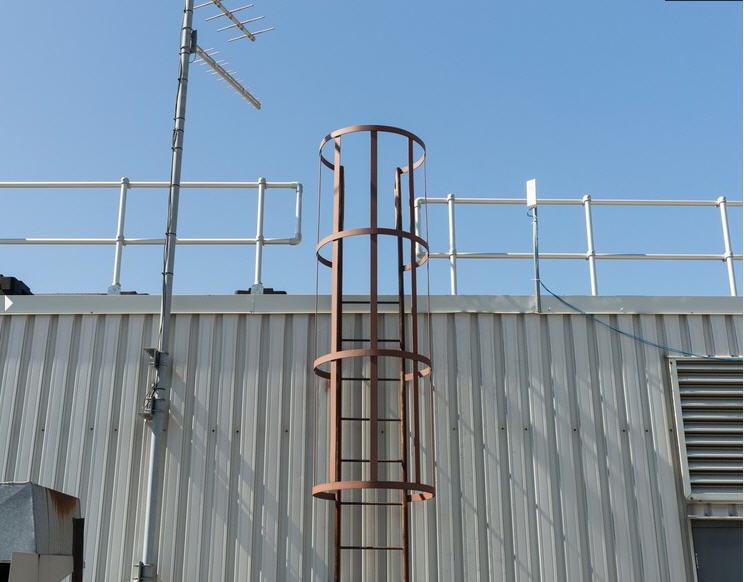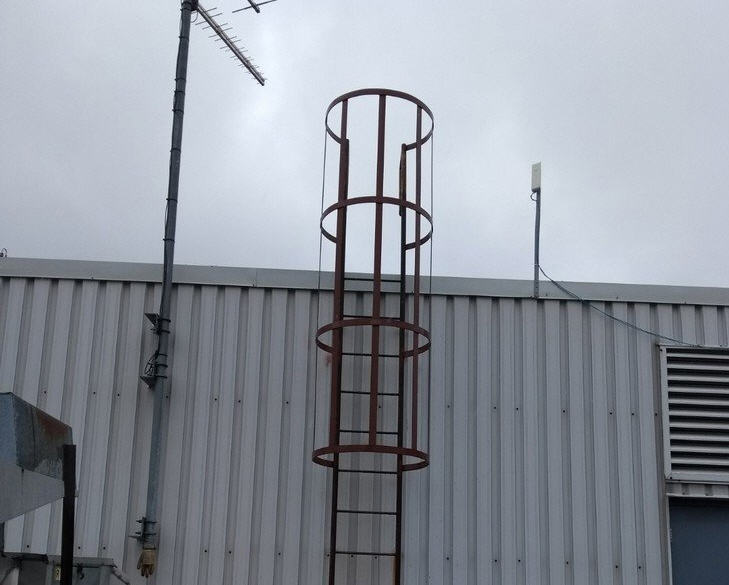 The solution: A set of guardrails for access ladders. Easy setup and economical, it creates a protection of 12'6″ on each side of the ladder which makes the circulation around it much safer.
Situation #2: Roff Hatches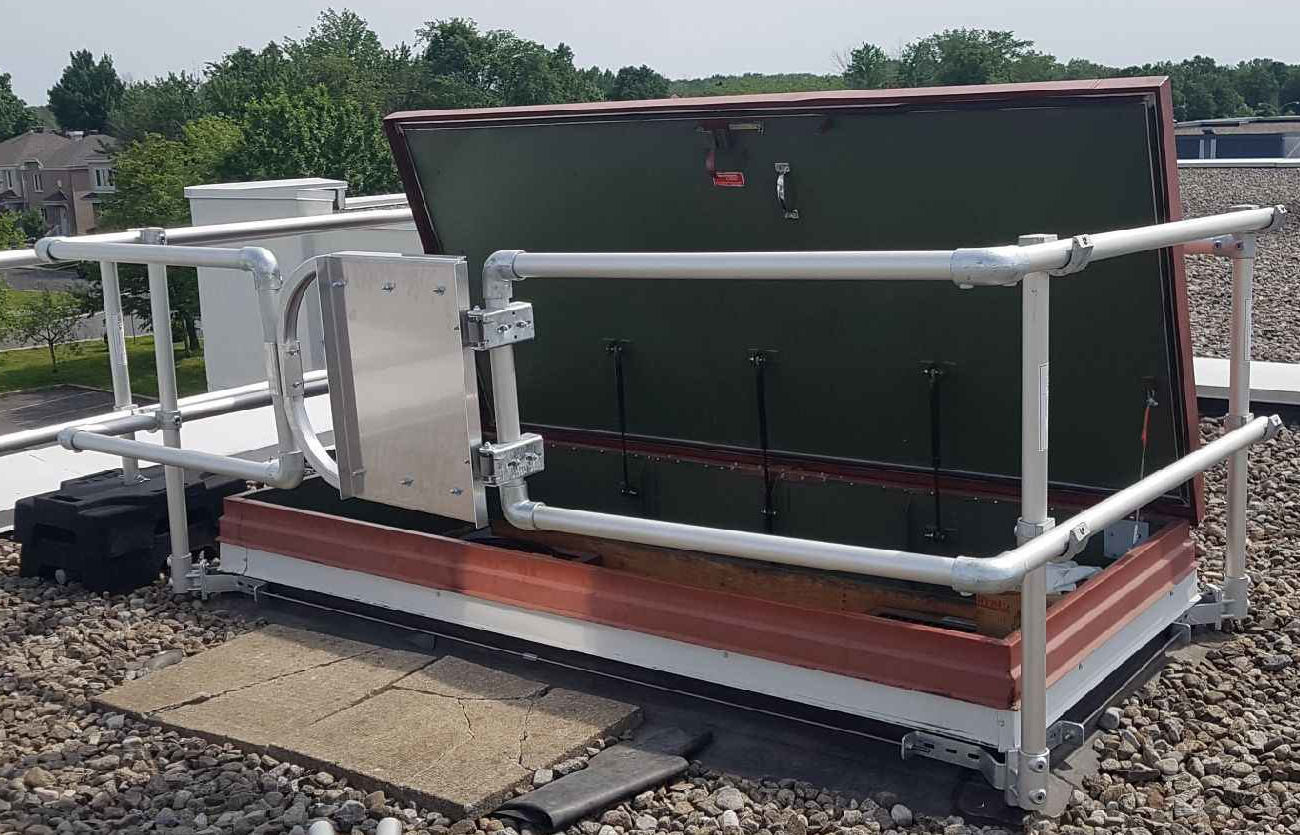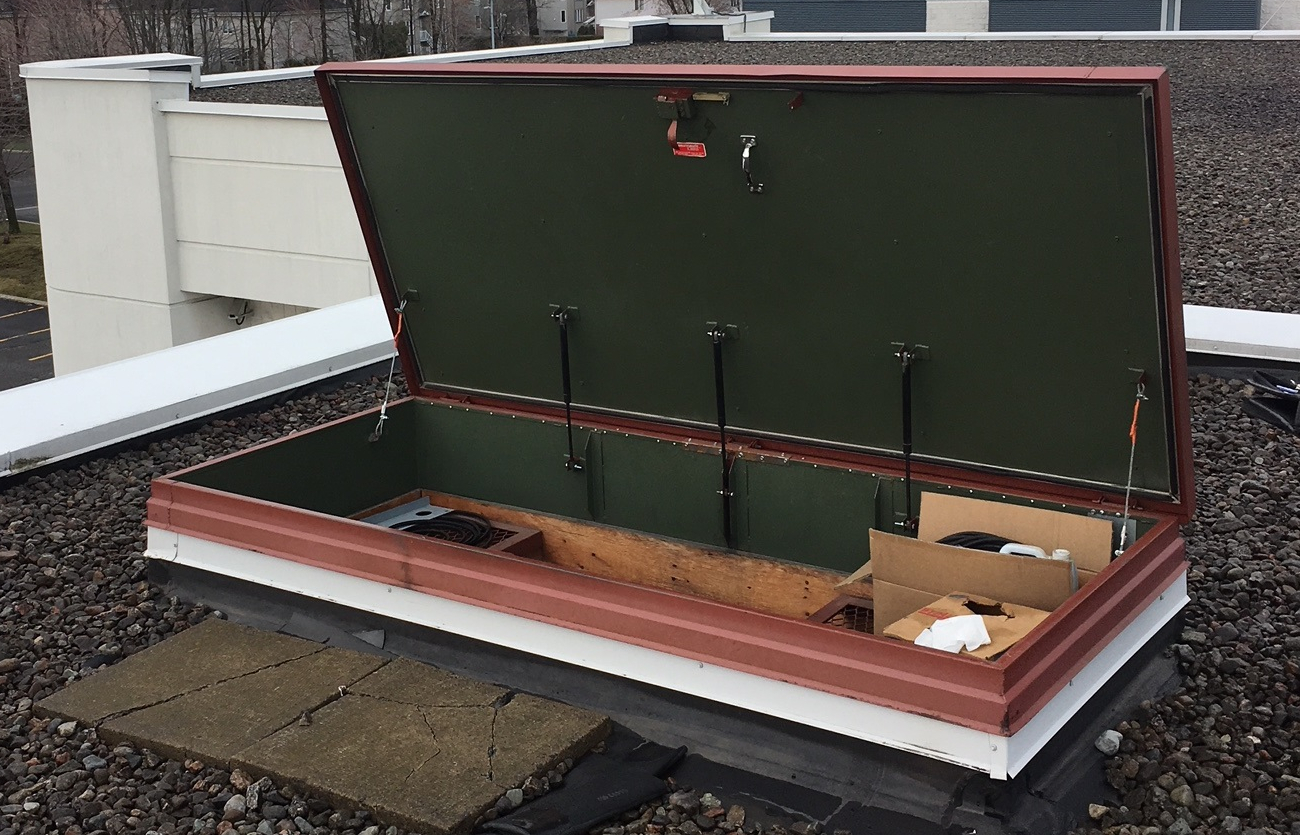 The solution: The roof hatch safety rails protects access to the hatch, often installed at the edge of the roof. This fall protection railing also prevents falls in the hatch when it is left open. As every guardrail system, the roof hatch safety rails are a mandatory roof fall protection system.
Situation #3: Passageway from one section to another
When moving on the roof, it is not uncommon for a passage or a corridor to another section to place us directly in the 6'6″ (2m) risk zone. The worst is that these areas are often heavily used passages and there are sometimes even a door or an other access to the roof.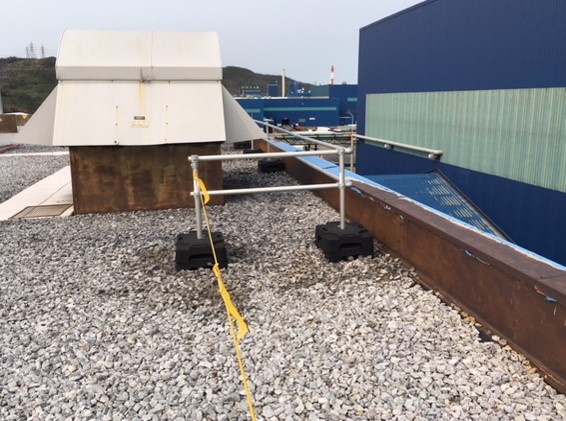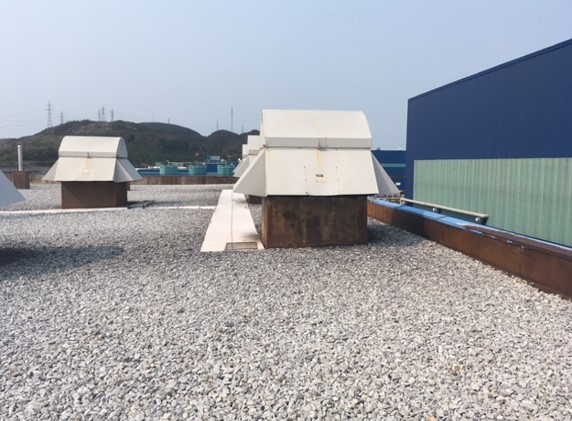 The solution: The VSS Classic or the VSS Compact guardrails can completely eliminate the risk of falling and make the traffic safer in these passages. Depending on the space available, any of these configurations complies with the current safety standards and will ensure the legality of your installations.
Our team has the expertise to evaluate your risk profile, evaluate and understand your needs and offer you appropriate solutions.
Do not worry about falls anymore with products that will protect everybody.