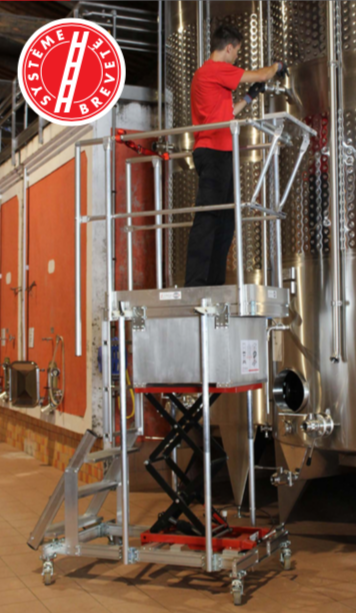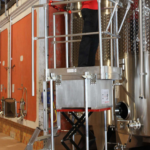 BEESAFE
Discover the new platform adjustable in height by hydraulic lifting assistance height by hydraulic lifting assistance designed for access and working at height of equipment
TECHNICAL CHARACTERISTICS:
Fully customizable platform dimensions.
Customized plate length: 1000 to 2000 mm
Customized platform width: 500 – 1200 mm
Custom front offset length: 700 mm maximum
Custom side shift length: 300mm maximum
Variable platform height:

Single scissor table A Stroke 550 mm
B Stroke of the double scissor table 1150 mm

Height of the platform adjusted according to demand and according to the choice between A and B: 2300 mm maximum
2 types of access to the form plate possible: pendulum staircase, vertical ladder
Access security: strap (standard), automatic return door (option)
Capacity: 200 kg.
Approved for 2 users.
& lt ;! –
– & gt;
Description
Discover the new platform adjustable in height by hydraulic lifting assistance height by hydraulic lifting assistance designed for access and work at height of equipment