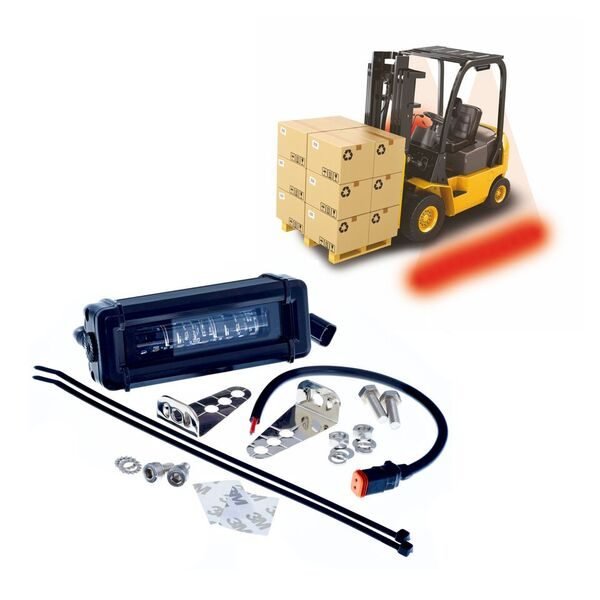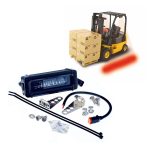 Forklift Side Spotter
The Forklift spotter alerts pedestrians of forklifts approaching blind corners of forklifts and exiting trailers.
This Red LED light projects an intense spotlight of the forklift to alert the pedestrian of nearby traffic. The Forklift Spotter can be installed on both side of any forklift, sweeper or any other piece of industrial equipement.