PROTECTION OF EMPLOYEES WORKING ALONE: INCREASED SAFETY WITH LAXSON GPS!
Marie-Claude
Solutions Prox-secur introduces a new tool to solve your safety problems. The LAXSON GPS technology is the solution you need to protect your employees working alone. This new tool complies with CNESST/OSHA standards.
LAXSON GPS: TECHNOLOGY AND SAFETY
Today, 30 000 employees work alone in Canada and in the United States.
According to OSHA, only 14 % of workers are able to communicate with their superiors when working alone.
Employees are the most valuable asset of a company. LAXSON GPS is designed to better protect your employees using an innovative technology that will ensure a constant interaction with your workers. LAX G-ONE can detect a fall or another incident in real-time and therefore will better protect your employees working alone.
LAX G-ONE: WHAT IS IT?
LAX G-ONE is a small and lightweight device that can be worn at the neck, the waist, over a jacket or any other safety equipment.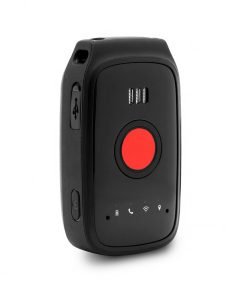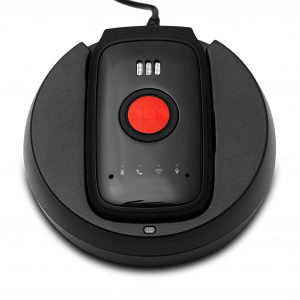 This technology can detect falls and locate your employees in distress, if needed. In addition, it provides a reliable two-way communication with your workers.
LAX G-ONE: ALERT AND COMMUNICATE
LAX G-ONE WILL ALERT YOU:
• On your phone (message, email).
• Several managers can be alerted in real-time.
LAX G-ONE ALLOWS YOU TO COMMUNICATE:
With any worker as if you were talking on the phone. As soon as an incident happens, you are able to communicate with the worker and understand and manage the emergency situation.
LAXSON WEB PORTAL: HOW DOES IT WORK?
This powerful device is linked to a secure Web portal where all the information is centralized.
In real-time, you can record locations, durations and interventions as well as restrict access to the area by controlling entrances and exits.
You can access all this information at all times from your computer, smart phone and tablet everywhere in the world.
The data that is collected will help you perform an analysis to optimize employee productivity and to ensure their safety.