Roof fall protection : Flat roof snow removal: do it the safe way
Marie-Claude
Snow falls are inevitable. But falls from the roof are not.
Flat roof snow removal is an operation that involves several risks: falling from height, burial under snow, injury caused by stress or intense cold. To safely remove snow from a flat roof, effective job planning is essential and you need a roof fall protection.
Last year, you promised yourself it would be the last time. This season, plan your flat roof snow removal operations. Delta Prevention manufactures fall protection equipment that does not require any anchoring in the roof and that complies with all applicable standards.
STEP#1: PREPARE YOUR ROOF :
Ground snow dumping area
Snow chute bounded by a guardrail
Warning line delimiting the buffer zone
2 m (6'6 ") buffer zone around the roof. This area will not be cleared of snow.
Skylight or roof access hatch protected by a guardrail
Parapet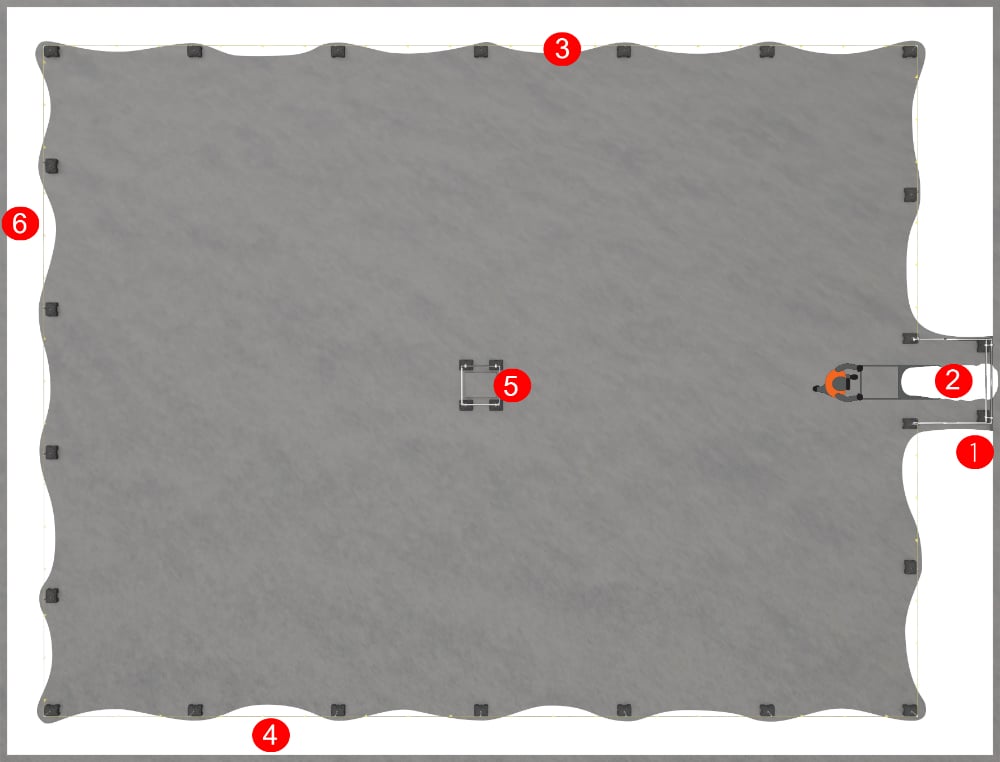 STEP #2: CHOOSE THE RIGHT PRODUCT :
1- SNOW CHUTE: VSS COMPACT GUARDRAIL SYSTEM
No perforation of the membrane
Recycled rubber base
Ultralight aluminum pipe
Could be installed and removed quickly
2- BUFFER ZONE: WARNING LINE
No perforation of the membrane
Recycled rubber base
Nylon sheathed steel cable
 High visibility flag
3- SKYLIGHT / ROOF TRAP: GUARDRAIL WITH / WITHOUT BARRIER
No perforation of the membrane
Standard or custom size
Does not affect your facilities
No risk of rust